Welcome to the Satija Lab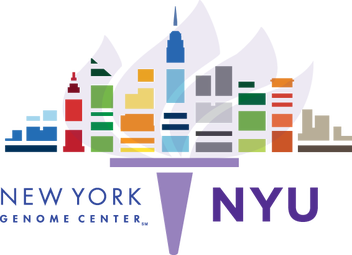 Our goal is to understand how cellular heterogeneity encodes the molecular structure, function, and regulation of complex biological systems. Primarily using single cell genomics, we analyze systems by profiling their most fundamental units individually - a 'bottom-up' approach that allows us to study how diverse groups of cells work together to drive biological processes and behaviors.

We're located at the New York Genome Center in Lower Manhattan, a short walk from our joint appointment at the NYU Center for Genomics and Systems Biology .
Recent News
3/26/18
We're excited to release Seurat v2.3! Learn more, about new methods for dataset visualization, interaction, integration, differential expression, and multimodal analysis.
3/19/18
Check out our recent publications on inhibitory interneurogenesis, multimodal single cell profiling, human hematopoiesis, cardiophyrangeal fate specification, and rheumatoid arthritis synovial tissue.
2/5/18
Christoph designed our "How many cells" and "Cost per cell" tools, to help plan experimental design.
1/19/18
Interested in single cell genomics but need help getting started? You can download slides, video and resources from our Single Cell Genomics Day workshop, focused on exciting recent developments in the field.
10/04/16
The lab has been selected for the 2016 NIH New Innovator Award. We're looking forward to growing and are recruiting postdocs!
10/03/16
Our webinar with Nature and 10X genomics: "Defining the immune system at single cell resolution with Seurat"